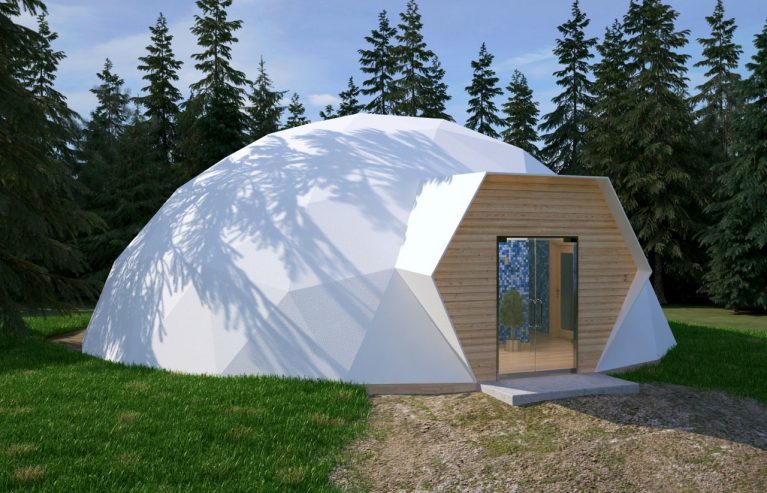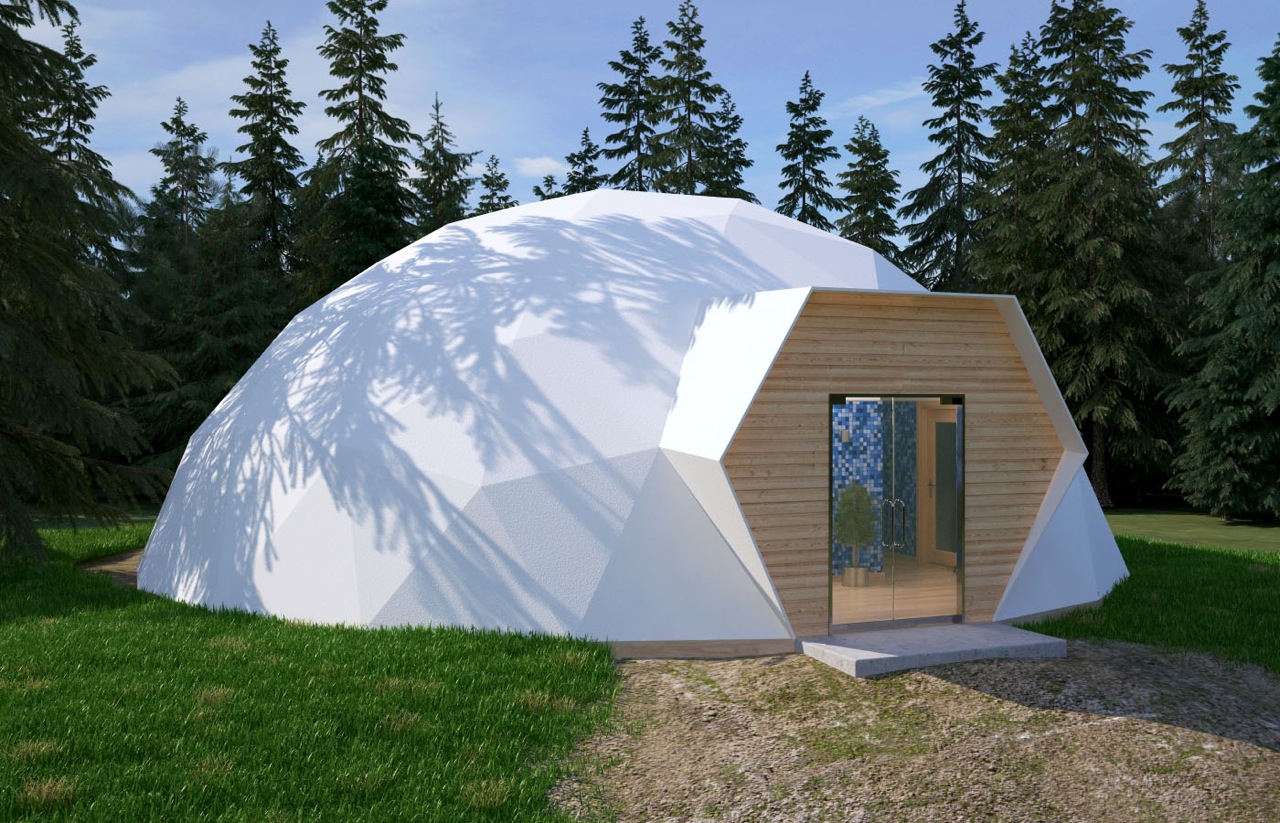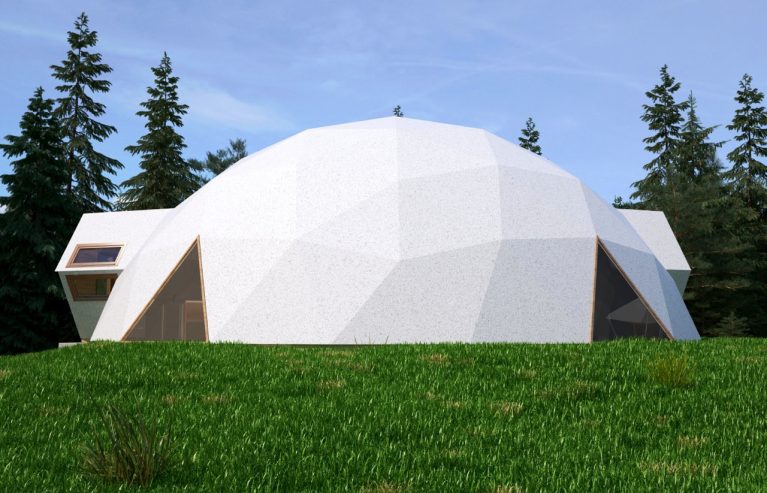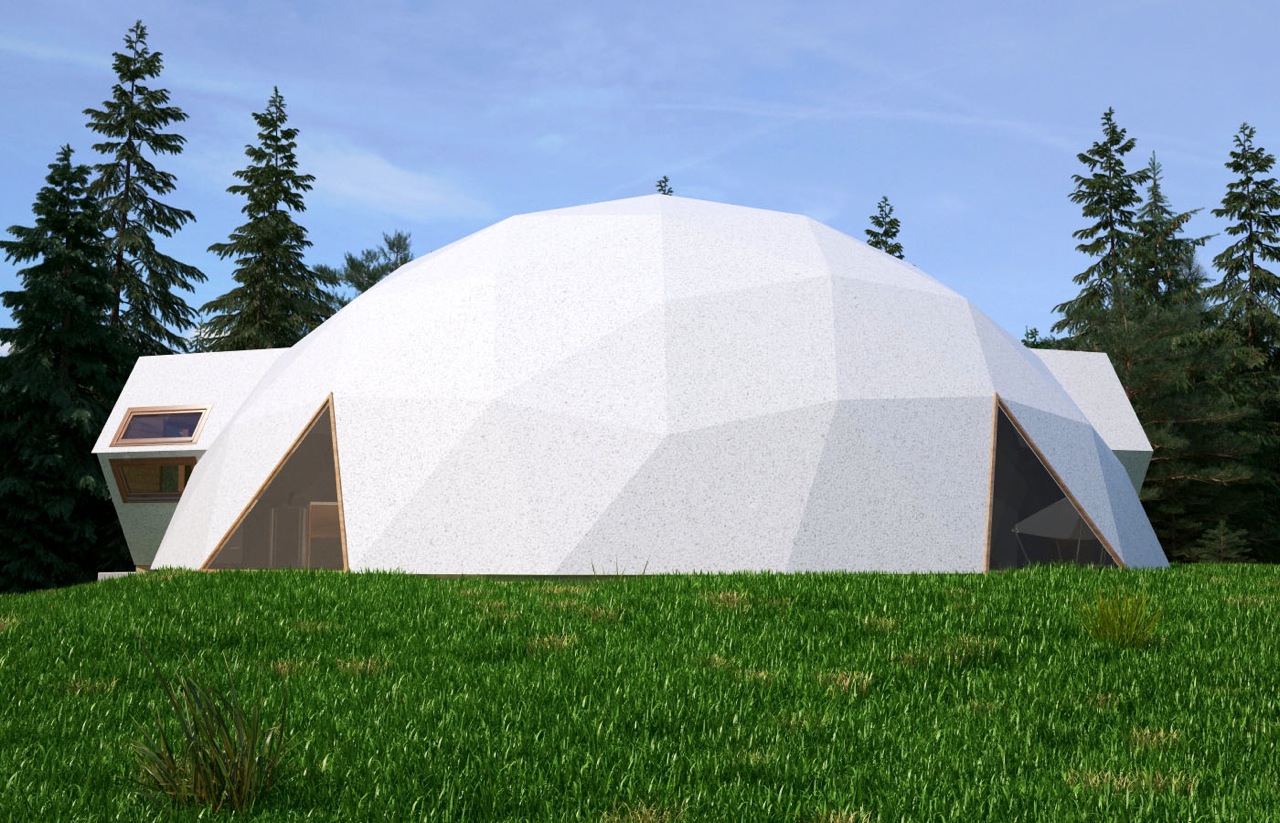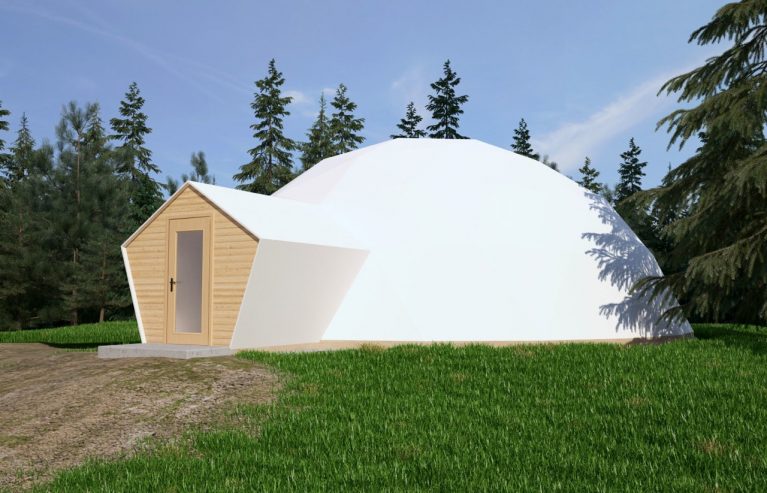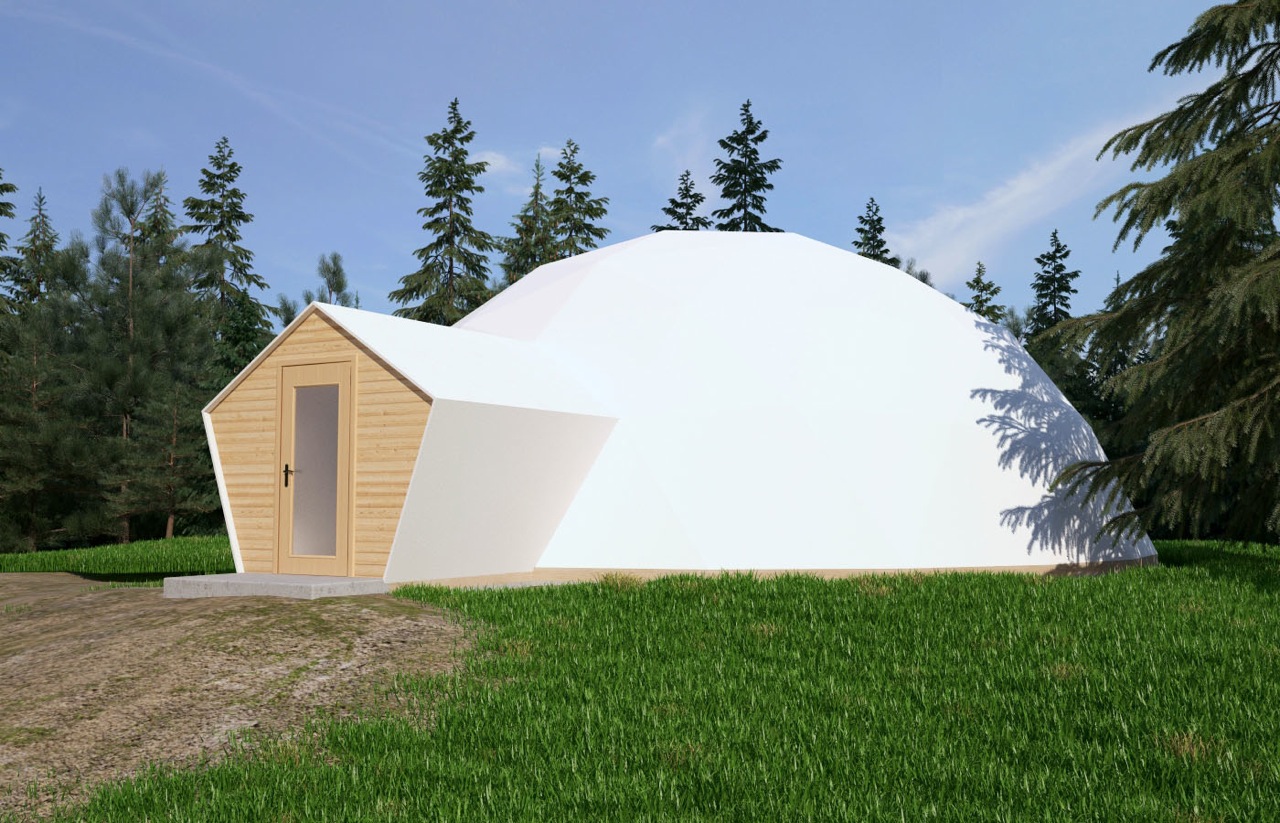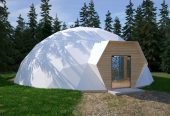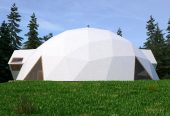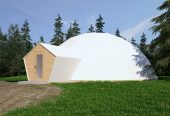 110 + 50 m2 with an optional loft, The 12 m diameter, and 6 m tall geodesic dome, insulated for any climate.
The kit includes heavy-duty aluminum alloy frame, FR PVC canvas outer shell with windows and wooden door, and Radiant heat insulation.
Custom design and floor plan, shipping, tools, and hardware for supervised quick and easy DIY installation, included in the price.
Features:
Geodesic Dome Icosahedron
Diameter 12 m
Frequency 4
Footprint 110 m2
Optional loft +50 m2
Heavy-duty aluminum alloy frame
PVC all climate outer shellClimalit windows
Airtight Wooden Door with frame coupling
Passive Airconditioning and Heating
Optional Larch hardwood floor, and autonomous power kit