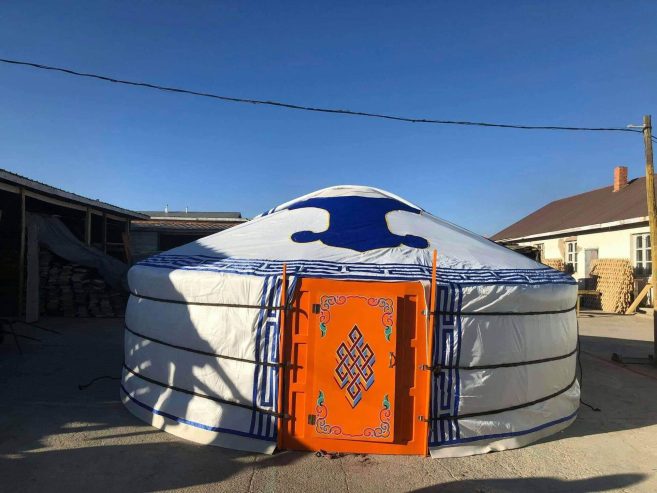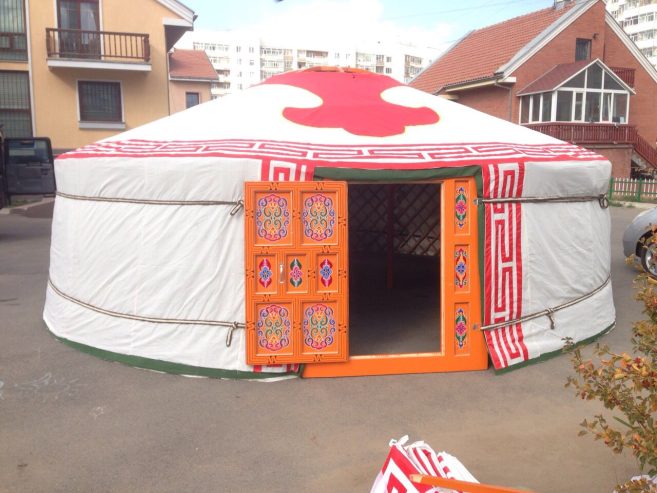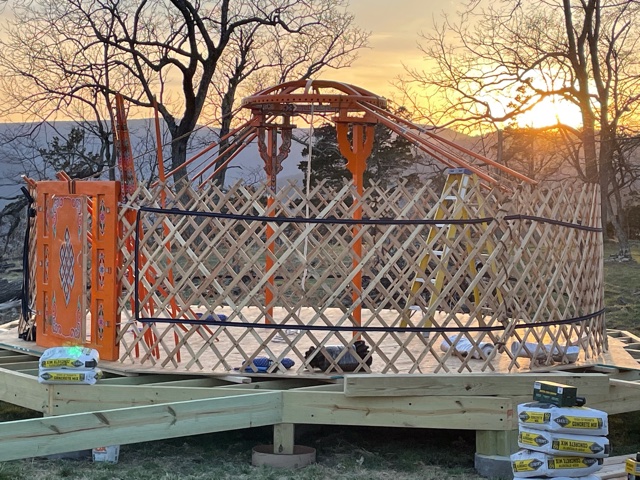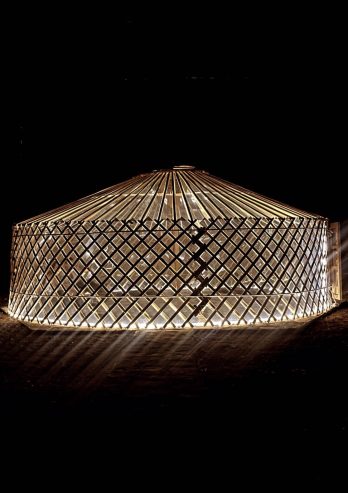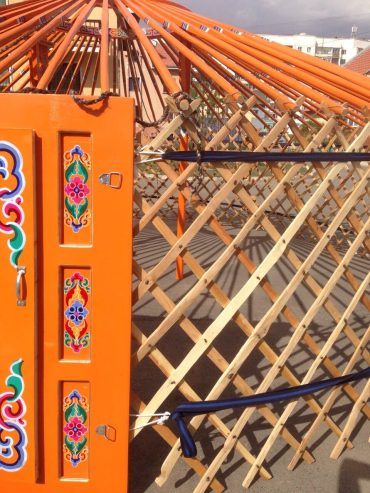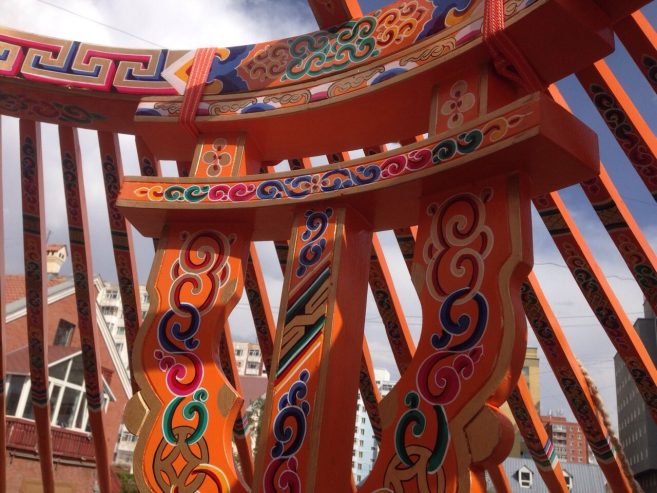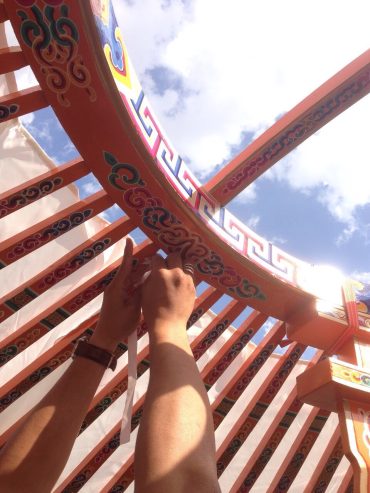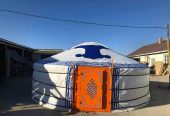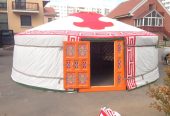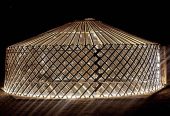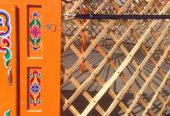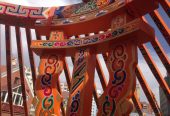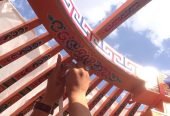 Despite portability, yurts are warm enough to keep the coldest winter temperatures at bay and strong enough to withstand strong winds and the demands of a whole family.
The rafters, crown, door, and central columns (pillars) are handmade, and hand painted and sourced by Mongolian families. This traditional Mongolian yurt (ger) has 5 wall panels, comes to roughly 19.5' (6 m), 298.6sq ft (26.4sq m) Highest point/pillars of the yurt is 8'4", diameter of the crown in 4'11, height of walls and door is 5'. Entire package comes to roughly about 1,100 lbs.
Our package comes complete with stove, stovepipe, decorative liner, summer and winter options which include wool felts all around and tarpaulin. Choice of outer layer, blue or red (as pictured) Delivery and/or assembly assistance maybe possible within certain area for additional price.