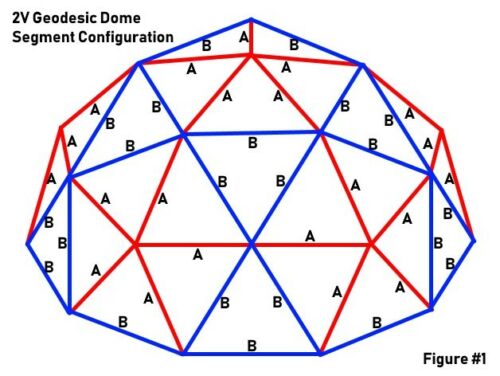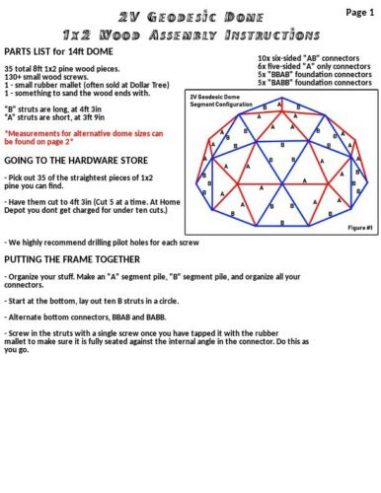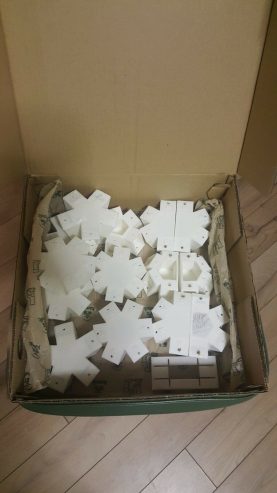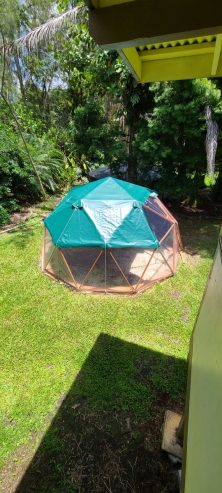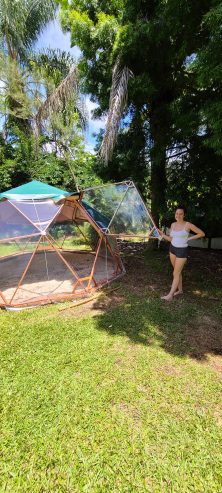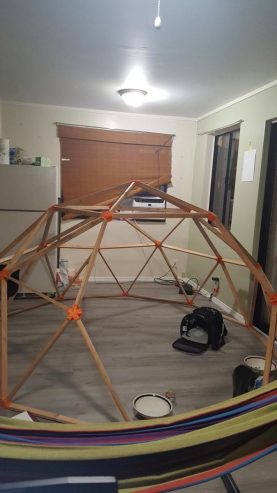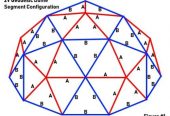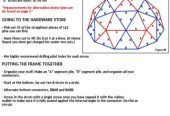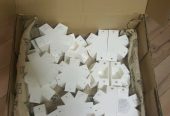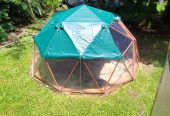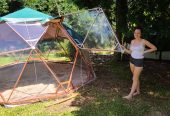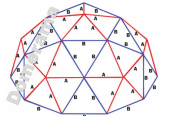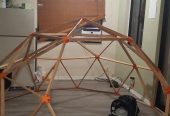 Note: This smaller sized demo model is using one window layer. Domes come with three layers of that material, making the windows very strong. Any number of slots can be windows or roofing material (the opaque vinyl). Just color in of where you want clear material, and where you want opaque material on the image below and send it to Vanessa@yurtmarket.com.
Color in the triangles you want the be windows with the color blue, and the rest black. Mahalo!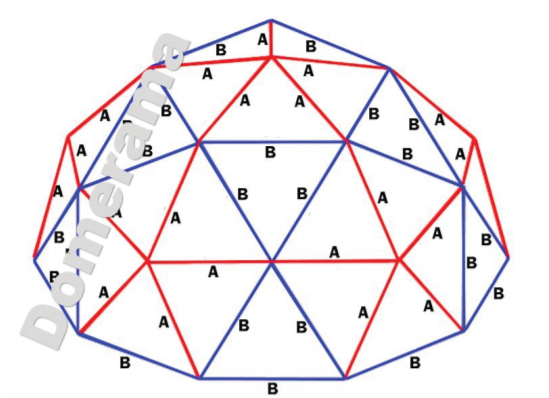 This kit also comes with a traditionally shaped door frame connector kit as an option rather than a geodesic diamond door. Both doors can be made from these kits.
About our design:
Our design came to be after building around a dozen prototype dome concepts to test the viability of different materials and determine the most cost effective option to make a perfect watertight dome. One of our top goals in mind was to end up with a design that could be assembled, repaired, and even replicated by the laymen. This five year design journey has come to an end with a final concept that closely mimics the modern yurt in material choice.
Our panel design guarantee's a waterproof structure. We overlap 11 different sections along selected seams and attached the material directly to the frame using neoprene washer roofing screws . There are only three different unique piece-sizes, and anyone should be able to figure out where they belong out intuitively. (We have instructions too!!!)  The overlap-technique is very simple. Lower tucks into higher, and there are very few of these overlaps. This structure for all intensive purposes is like a yurt, but the frame uses less than one third of the lumber. Insulated panels are relatively easy to fabricate. If you take those purple sheets of polystyrene wall-insulate you can cut triangles for the frame pieces without having to fasten them in due to the Domes unique geometry.
This is one of our prototype frames being set up.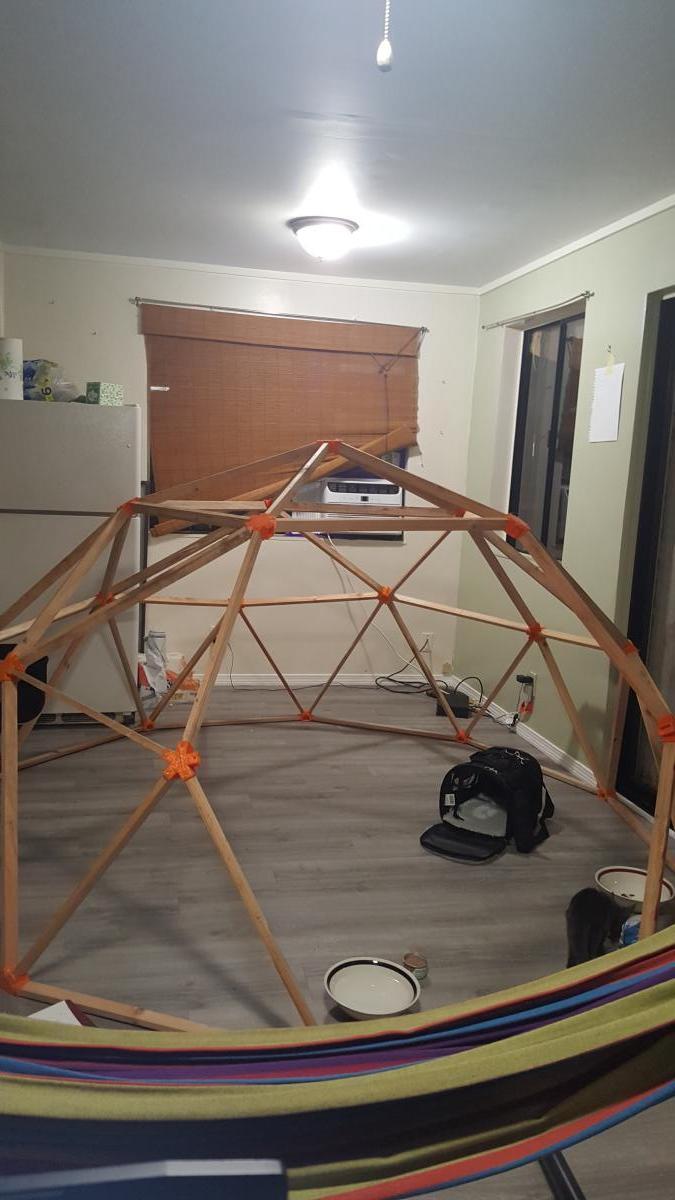 $920 is for a 14 foot dome, we can quote you for anything up to 20 feet wide.
We also do bigger domes, check out our work here.
Features:
100% water proof.
Fabricated with modern yurt building materials
Much more portable that a yurt.
All tools and parts included in package (even a drill)
Detailed assembly guide.
(Frame shipped is optional)
Kit costs $250 less if you buy your own wood.