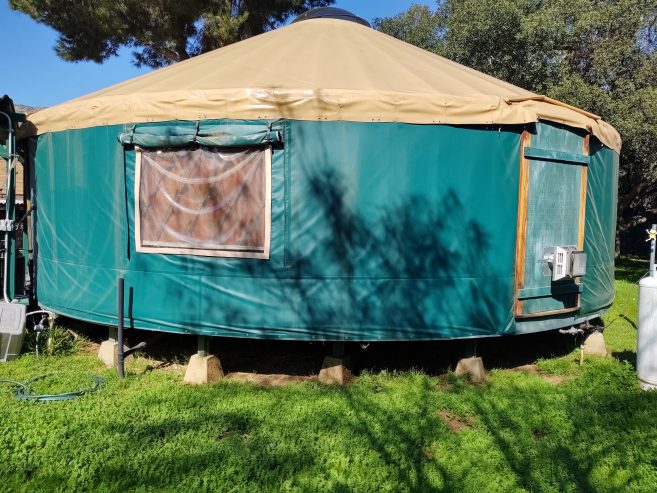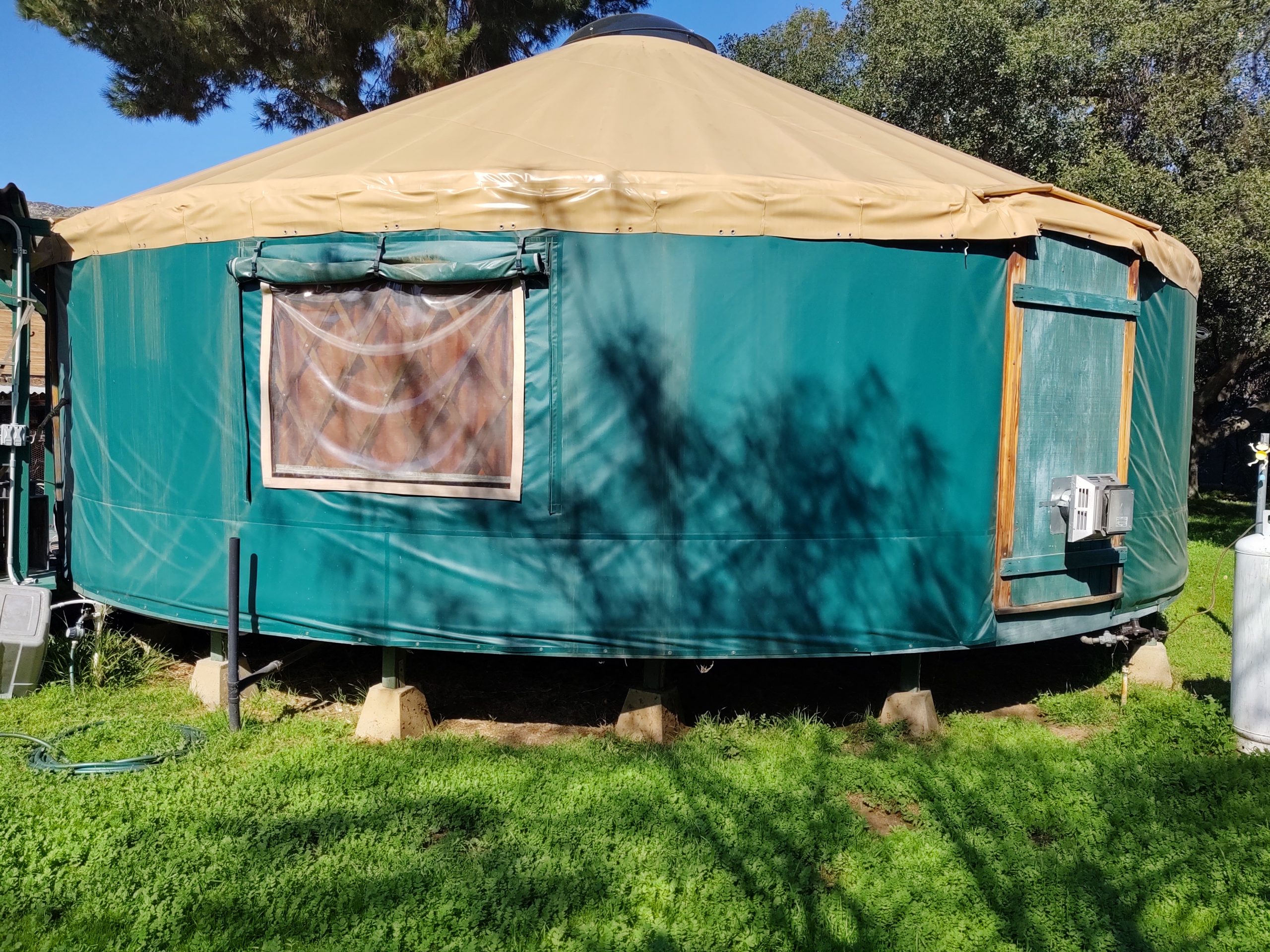 30′ diameter Pacific Yurt. $9500
Located in San Diego east county
Originally set up in 2007, re-skinned (Dome, Top cover, and side cover) in April 2018.
This is a beautiful well maintained Yurt, have all the original paperwork, set up instructions etc.
Tall side wall (7′), insulation package, heavy duty roof.
Three windows, tinted center Dome (cranks open for ventilation), door, and a second door opening for venting propane stove in winter and swamp cooler opening in summer months.

!!!! PRICE IS FOR THE YURT ONLY. !!!!!
You would be responsible to take it down, transport, and setting it back up on your lot.

Additional pictures available. Everything else is for sale, loft structure, kitchen cabinets, stove, refrigerator, Propane stove, complete bathroom, even the deck structure.
Make me an offer for the whole package, you would need to dismantle and rebuild structures.

Please only serious replies.
This is a fun structure to live in, we set it up using the instructions provided and a crew of about 6.
Email mdcollinshome@gmail.com for more information